Every seat was filled four talented queens performed, we raised enough money to fully fund a month of activity!
There is joy in struggle. As we continue resisting attacks on LGBTQ people, we must remember that community is the key!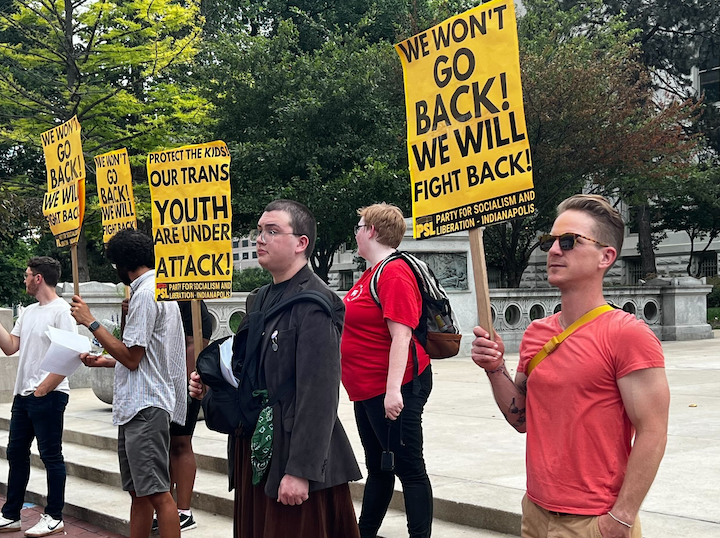 The divide-and-conquer "slate of hate," several anti-LGBTQ laws passed by the far-right Indiana General Assembly, shows the danger of rule by capitalists.