Photos by Richie Griffen
On February 04, dozens of Indianapolis residents came out to protest against the police murders of Tyre Nichols and Herman Whitfield III.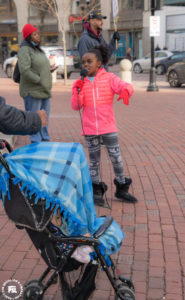 At the rally, organized by the Indianapolis branch of the Party for Socialism and Liberation, protesters expressed their outrage of the horrific police killing of Nichols by five Memphis cops. Tyre Nichols, a 29-year old Black man, was mercilessly beaten to death earlier this month during a traffic stop.
Additionally, the PSL's rally lifted up the fight for justice for Herman Whitfield III, a 39-year old Black man who the police electrocuted and suffocated to death in front of his two parents in April 2022. His parents called for medical help only to have multiple IMPD officers arrive, murder their son, and lie about it. They said Herman was charging them, but the full bodycam footage shows the exact opposite: he was running away from them, and with good reason.
The last and first rally for Whitfield III was on January 16, Martin Luther King Jr. Day, where over 100 people gathered in the cold and rain to affirm their commitment to the long struggle for justice ahead.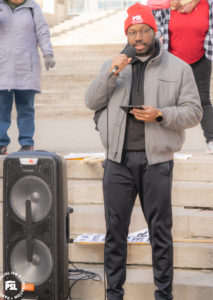 The recent protest was able to keep Herman Whitfield III in the public's consciousness, as the event was covered by the IndyStar, Fox59, WISHTV, and others.
Only the people can put an end to the regime of police terror and the war against Black America. We the people need to take to the streets to fight back against police killings and state repression.
In 2020, tens of millions of people took to the streets across the country and around the world against racist police killings in the wake of the murder of George Floyd. That same spirit of resistance is needed now to keep up the fight.
The five officers involved in Nichols's death have been arrested. No officers have been arrested or fired for killing Herman Whitfield III. Only through struggle can we secure charges and convictions in a court system rigged at every turn in favor of the police. And only a mass movement of the people can put an end to the extreme police violence that takes place on a daily basis across the country and claims so many innocent lives.
If you want to get involved in the struggle, apply to join the PSL!